Breakfast
Our Breakfast is always ready for you!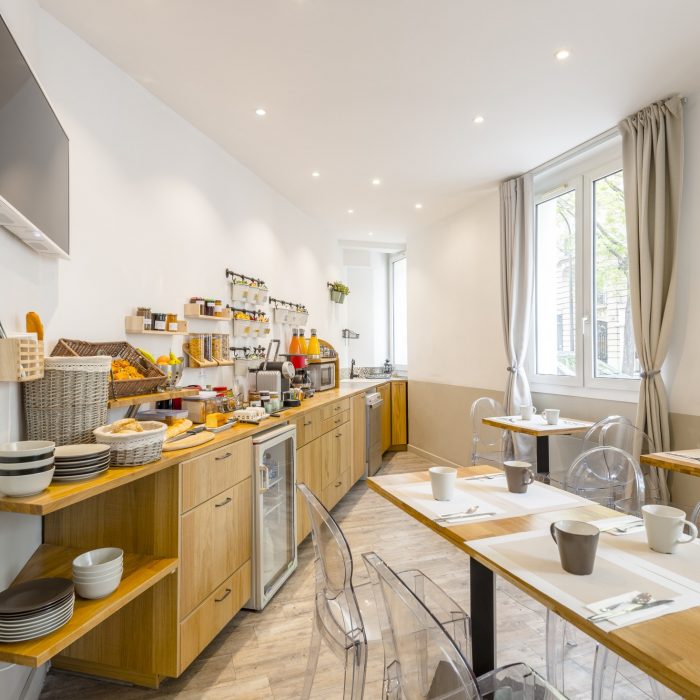 Our breakfast hours are… whenever you want : Maybe you will have to leave us very early for the airport-train station or if you decided to stay in bed a bit more because you enjoyed Paris by night a bit too much… no problem, the breakfast is there to help you to start a new day at your best.
Homemade jams, Nespresso coffee, teas from the "Compagnie Coloniale" (the oldest French tea brand) or pastries made with "Label Rouge" products by our favorite local bakery .. in fact only delicious items carefully selected by our hosts and our guests for a gourmet awakening full of flavors.
Breakfast of the hotel Korner is becoming a must … and this, from 5:00 am (if you want of course, otherwise you do not have to get up)!